Articles
Agriculture Needs to Speak Clearly
Being better at communications is being clear.
It is being honest.
by Toban Dyck
Imagine three circles (warning: this is going to be a Venn diagram when we're done). One circle – let's call it agriculture – contains the entire agricultural industry. The second circle – services – contains the entire service industry, from practical things you or your business use, like, say, graphic design or policy analysis, to things you've never even heard of. The third circle contains ideas that are relevant and good.
Now, if you're still with me, here's the punchline: the area over which these three circles overlap is needlessly small and, as a result, means that the ag industry isn't utilizing all the services available to it and only a few of the services it is soliciting are ones that possess relevant and good ideas for the industry.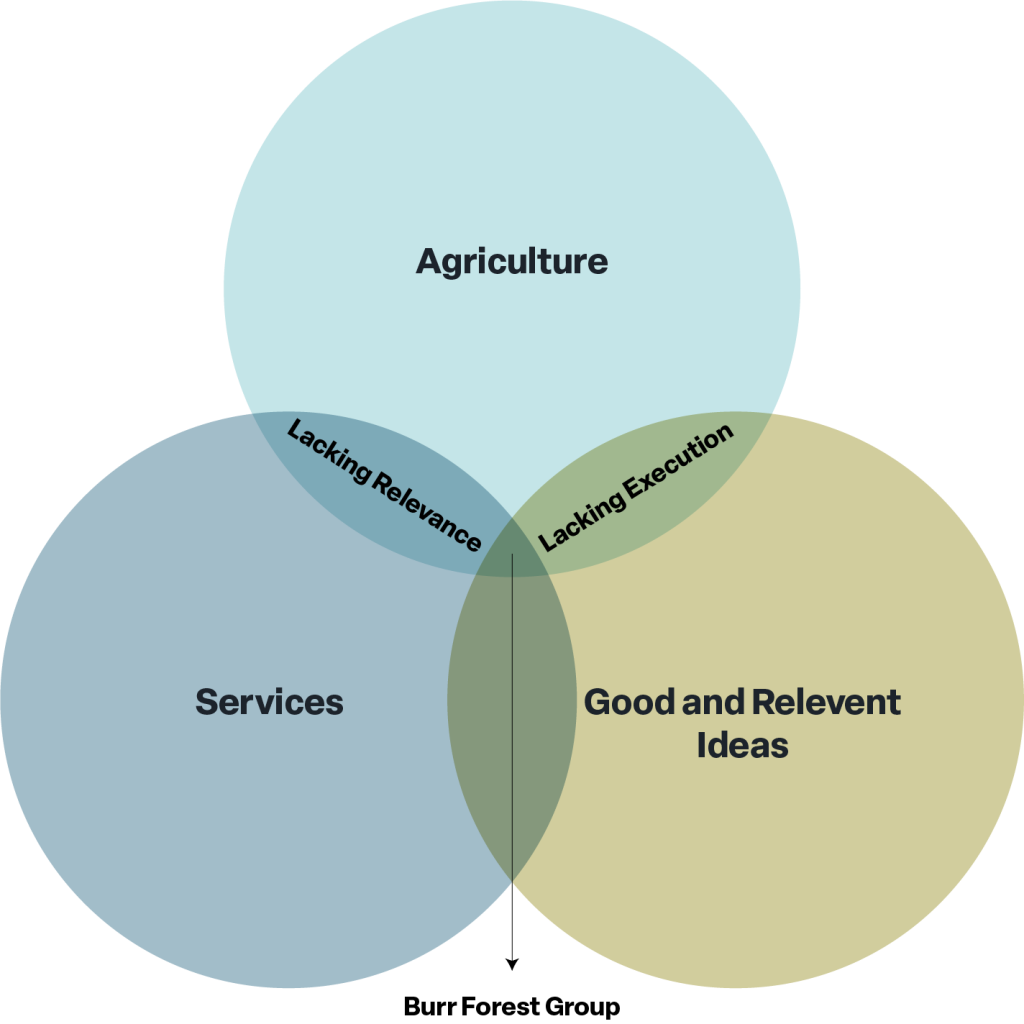 I have worked with provincial agricultural groups. I have worked with national agricultural groups. I have written about agriculture for more than 10 years. And I farm. The data substantiating this diagram comes from decades of experience and anecdotal evidence. It's not hard science. I'll accept that. This diagram is, in fact, nothing more than an illustration of how the ag industry's need for smart, clear communications – from policy to presentations to tweets – is not being met.
The ag industry is being underserved
The ag industry is being underserved. It is suffering from holding two conflicting attitudes towards spending money on communications: on one hand it devalues communications as something lesser than and on the other hand being better at communications is routinely identified as the number one priority of the industry.
Being better at communications is not hiring a social media manager. It's not hiring an influencer to tackle the evergreen and overblown mission to get the world – aka, the public – to trust the industry.
Being better at communications is ensuring everyone in your organization – from support staff to researchers – understands that the role of a communicator is not to reduce their three-year-long research projects into tweets, but rather to work towards making those projects clearer and more accessible to a diverse range of learning styles and then distributing them through a similarly diverse range of mediums. This requires both an understanding of the research and a reverence for the discipline of clear and crisp thinking.
If this attitude has already permeated your organization, you're miles ahead and I'd love to chat with you.
Being better at communications is being clear. It is being honest. It is being smart. It requires an understanding of both the current status of agriculture and a vision for where it needs to go. This is not easy. It takes time, practice and experience.
I started Burr Forest Group to expand the area over which those three circles overlap. I started Burr Forest Group to be that puzzle piece the ag industry has been missing for as long as I have been involved in it. And I am running this business with Ryan Santschi because he is, first, a good person, and second, because he is a skilled web developer and graphic designer, who is both well connected and respected.
Burr Forest Group is singularly focused on improving the agriculture industry through thoughtful analysis, creating effective organizational strategies, increasing access to research, facilitating strong communications approaches, providing leadership and media training opportunities, and developing resources aimed at filling knowledge gaps.
Of the diverse and large pool of talented and good people with whom Ryan and I are connected, we believe we're capable of building effective teams in order to deliver premium services that will meet the needs of our clients and improve the industry.